We have three weddings to attend in the next two months. That's a LOT of hairspray and eyeliner, if I'm going to look even partially presentable by Brazilian standards. And of course, every one of the weddings is at night, which basically means dressing up for prom all over again. I love this!!!!!!! Going to weddings is like attending a mini runway show or a show choir performance...you've never seen so much blush and mascara, nor the scores of middle-aged women preening it up in strapless satin dresses and high heels they may have stolen from their teenage daughters.
I had to double check the dress etiquette info on the invites, which suggest "traje social."
This site
gives some suggestions for what to wear, including such lovely ensembles as these:
Okay. I've got the dress, the heels and the itsy-bitsy-bag part down. Now...about the rest of me. I'm a do-it-yourself kind of woman, and I really don't trust the local salons to do my "look" for big nights out. Rio's beauties make stars at the Oscars look like they're bare-faced. Compare for yourselves who's wearing more makeup:
Natalie Portman?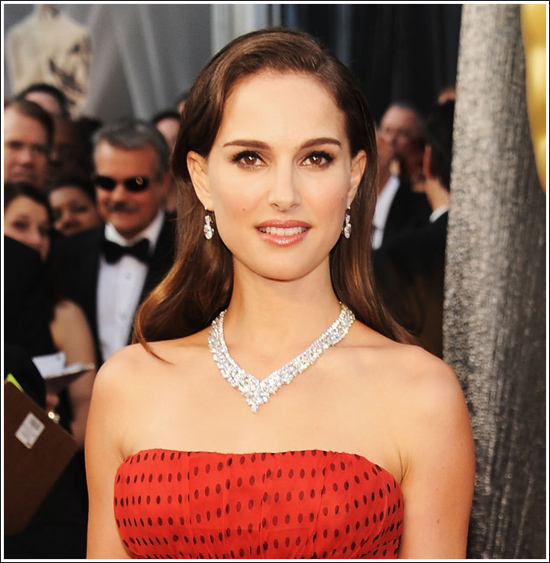 Or this gal?
Or how about Jennifer Lopez...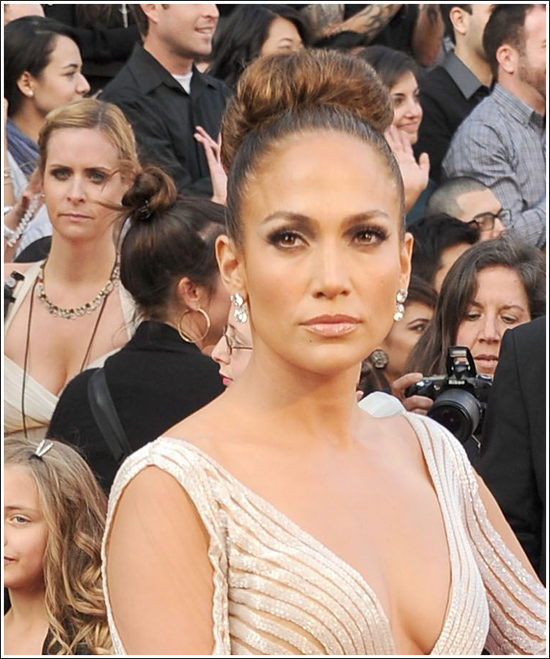 ...versus this Brazilian stunner (from supervaidosa.com)?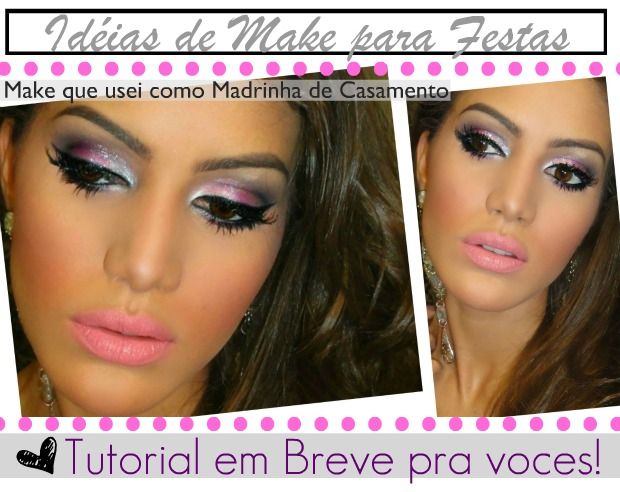 Yeahhhhh...I'm planning on patterning MY over-the-top bridesmaid makeup (no blue eyeshadow, thank-you-very-much) from
Kandee
, a makeup artist with a lot of detailed Youtube tutorials. Since we got Netflix and are working our way through Mad Men, I'm thinking a nice 60's glam look would be fun...Sophia Loren eye makeup to take the focus off of my major pregnancy acne...a good backcombed pouf to my updo...and nails that are some combination of
a half-moon vintage style.
Since my dress is a shocking banana-leaf green, I think I'll have to keep the nails a little less "chamativo" as they say here. Either nude and gold, or maybe a stark black and white would work...
I took my bridesmaid dress to the tailor last week to get a panel set into the lining. The dress itself is chiffon and empire-waisted, very flowy, so I could gain 85 pounds below my chest and it would still fit. But the slip inside is a different matter. It was already too tight a few weekws ago, but since I didn't know how fast the belly would grow, I waited until almost the very last minute to take it to the seamstress. They're going to put in an extra 20 cm of fabric, which should be more than enough; I explained that I was singing at a wedding in April and needed plenty of breathing room. However, what I wasn't prepared for was the price of the alterations! The dress only cost $15 on ebay but I was getting quotes from between R$70 and R$95 to put a two little panels in...and I'd already bought the material to do so!
While even the costliest option would still be cheaper than buying or renting a dress here, I really wanted to keep my costs low. After all, how many uses am I really going to get out of a maternity formal? I went round and round with the ladies at the store, trying to wrangle a discount...and they took pity on me. After all, it's not even that difficult of a job, as the seams will never be seen, so it doesn't have to be a top-notch job. But the discount came with a catch: I had to sing for the store. Right then. There. In the middle of the workday, with a couple of clients waiting behind me and several seamstresses hard at work at their sewing tables behind the reception area.
I did. They loved it!